---
It was a stupid idea at a terrible time; startup company Unicorn thought they could convince people to spend $699 on an electric scooter – as opposed to simply paying a few bucks each time they use one of the ubiquitous e-scooters littering cities across the country.
(Article by Tyler Durden republished from ZeroHedge.com)
After blowing all the cash they raised from investors and pre-orders on Facebook and Google ads, CEO Nick Evans said in an email that the company had "totally failed as a business" and would "spread the cost of this failure to you, the early customers that believed in us."
In total, the company received just 350 pre-orders for the glossy white e-scooters, according to The Verge. And nobody is getting a refund, as "we are completely out of funding."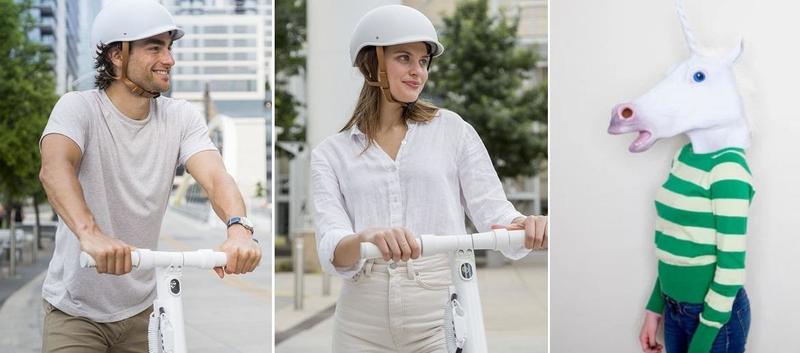 Unicorn emerged six months ago as part of a new crop of scooter startups hoping to capitalize on the popularity of dockless rental services like Bird and Lime, while also pitching itself as an affordable alternative to shared scooters. In addition to having a striking profile — the all-white look was really something — the scooter was loaded with a lot of high-tech bells and whistles, like GPS tracking and smartphone-enabled locking. Naturally it included integration with Tile, Evans' other company, which uses Bluetooth to track lost items, like a wallet, keys, or phone. –The Verge
Evans' email reads;
We could have continued moving forward and taking more orders and that would continue to fund the business, and if we did that might have been able to deliver the product, but we also may have not been able to sell enough Unicorns, so by doing that we would be risking more people's orders. So we made the very, very difficult decision to stop.

A large portion of the revenue went toward paying for Facebook ads to bring traffic to the site. A portion also went to our manufacturer in the form of a down payment to build the scooters, but unfortunately that down payment cannot be redeemed for a portion of the scooters that we were planning to order.

Unfortunately, the cost of the ads were just too expensive to build a sustainable business. And as the weather continued to get colder throughout the US and more scooters from other companies came on to the market, it became harder and harder to sell Unicorns, leading to a higher cost for ads and fewer customers.
"We are so, so very sorry," Evans concludes.
Not good enough, say some investors.
"I am upset he basically robbed everyone of his customers and is closing without delivering any scooters," wrote hopeful customer Rebecca Buchholtz to The Verge. "This was my daughters Christmas gift and now I cannot get her any gift."
"I find it shocking that someone like Nick Evans who has name recognition and clout in the tech community due to Tile, would operate in such a fraudulent way," wrote customer Matt Furhman, who said he's lost $998 after placing pre-orders for two scooters. He calls Evans a "thief."
Customers are advised to contact their credit card companies and dispute the charges from Unicorn.

In an email to The Verge, Evans said the company had received only around 350 orders. "I feel horribly guilty that we left people with no scooters and no refunds," he said. "We are working on something, but, yes, this seems unlikely." -The Verge
Unicorn is far from alone when it comes to e-scooter fails. Santa Cruz-based Inboard Technology is currently liquidating its assets and IP after trying their hand at electric scooters – laying off all 24 of their employees.
Read more at: ZeroHedge.com